Family Weekend's and Leisure Time
It's a time for week-end, family get together happens as and when generally when it comes to joint families majorly. Even when one has nuclear family, friends do come over for night outs and stays. Many have still not forgotten or move over the habit of staying at home and spending quality time with loved ones or family, chit-chatting, playing cards, games, watching movies together, binge watching series on OTT platforms.
Theatres have yet not opened up with 100 % capacity so in order to get exact fun of theatre, people are enjoying and spending leisure time on weekends. These get-together are incomplete without quality of snacks, food items, food packets. Different food items like chips, biscuits, chocolates, snacks, dryfruits and nuts has to be stored in house when everyone is at home.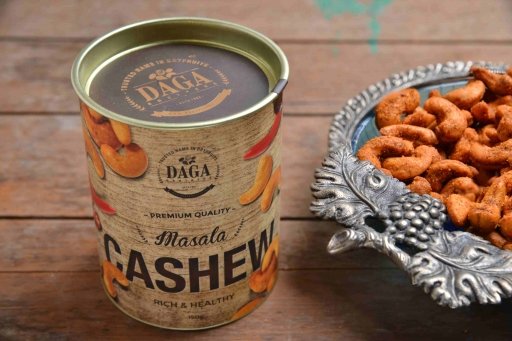 Also family members, relatives have different choices and food eating habits. Some likes to eat healthy, some one chooses bit junk snack who aren't much diet conscious, some eats a mixture of both and one which suits their taste bud. What if one gets a option of healthy munching and much crunchier and tasty delight that are Masala cashews,  Roasted almonds and Pepper-fried cashews. These products are properly packaged in a tin box and not plastic ones in order to support plastic ban efforts done globally.
These cashews and almonds will always make your cravings go on and on. They are finely roasted and the crunchiness and crispy-ness will definitely make you go mad over. The white Goan cashews fried and tossed with a flavor of black pepper and treat for your tongue and a tonic for your brain, these salted and roasted almonds are delectable taste for you, available in attractive and convenient tins.
Why wait much longer in buying and trying these lovely tins of dryfruits ?