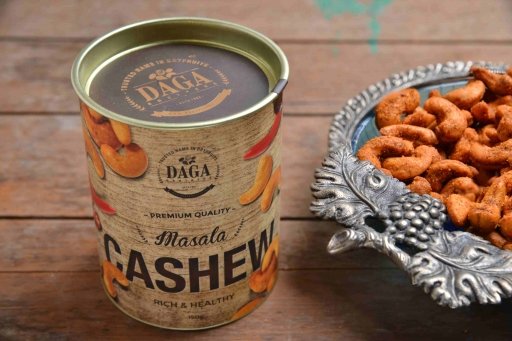 MUNCH DRYFRUITS WHILE WORKING FROM HOME
This pandemic has made a habit of making and changing lifestyle of person to person. 
People are working from home and stretching their work long to avoid more workload on weekends.Corporates and
companies have already given the freedom to work from home to their employees. Employees are feeling lethargic by sitting at one place and continuously be on desktop and working.
To eat something healthy is the dilemma for them, on the contrary, the healthy option stays with them is to consume dry fruits in their breakfast or eat almonds by soaking in the water overnight, eat masala cashews during breaks or add walnuts to stay healthy and avoid drowsiness while sitting at a place in front of a computer.
Dryfruits are nutritious, full of health benefits, still delicious and yummy enough to start work and continue energetically. Including dry fruits into your daily diet will not only serve you the required nutrition but also save your health from diseases as we all are aware that eating healthy and building immunity is the first step towards to achieve fitness and good health. Therefore considering all these factors, dry fruits are an ideal choice. BUT
Do you know exactly what are dry fruits?
Dry fruits are fruits without water. The water portion from the fruit can be removed by sun-drying process or by using dehydrators or dryers. After the procedure, the fruit shrinks and get smaller. Dry fruits are popular for their nutritional value and sweet taste and long shelf life. Let us start with…
STAY ENERGIZED BY EATING DRY FRUITS NATURALLY
1): ALMONDS: – This oval-shaped nut like a seed, which has a woody shell, is a healthy snack that can be enjoyed anytime. Almonds are rich in antioxidants, but cholesterol level is zero. They are beneficial to get relief from constipation, heart problems, and respiratory problems. They ensure glowing skin and healthy hair.
2): WALNUT: – Akhrot or  walnut is one of the best super-foods of modern days. They are excellent in mutation content as well as delicious and yummy. Due to the presence of enormous nutritious elements, it's quite easy to achieve all the health benefits from only a handful of walnut. It is widely used as pocket snacks due to the following beneficial facts. It contains Omega 3 fatty acids. It has protein and antioxidants. It is capable of meeting up your daily demands of vitamins, minerals. Walnuts can help you stay energized throughout the day and boosts up brain function.
3) ANJEER OR DRIED FIGS: – Common fig in dried form is a well known dry fruit, and it is widely used as a snack item by all. It is also known as Anjeer. Unlike other dry fruits, it has a juicy outer with crunchy and crispy seeds inside. Some of the health benefits of Anjeer are.
It prevents constipation.

Control Blood Sugar.

Good for the heart.

Enhance bone strength.
4) CASHEWS: Cashews are a wonderful source of healthy fats, including monounsaturated and polyunsaturated varieties. These nuts are also a modest source of protein. Cashews are also an excellent source of:
Magnesium.

Manganese.

Phosphorus.

Zinc.

Vitamin B6.

Vitamin K.
For not getting bored and bugged of eating the same plain cashew one can also enjoy a masala cashews and pepper-fried cashews while one can call their office colleagues at his or her place and enjoy the crunchiness of cashew while working from home.
So, friends, there is no reason to think twice to munch dry fruits while you are working.
You can easily order online and get it at your doorstep. Decide dry-fruit checklist ready & order. Stay happy and healthy.